Some articles on Diary of the Evans-Crittens, www.evans-crittens.com may contain affiliate links. Click here to read my disclosure policy.
Singapore is a fantastic location and you would be surprised at how much there is to see and do there. Of course, if you are travelling there for the very first time then you may want to know more about the country, what it stands for and even the history of it as well. That is why you can find out everything you need to know, right here:
Singapore is an Archipelago
Singapore isn't actually an island. A lot of people are surprised by this because in reality, it is an archipelago of 63 different islands. The offshore islands are used for industrial or even military use. If you want to go and visit some of the other islands however then one that should be on your list is Sentosa. This is the most built-up island and it is even home to a casino! If you are looking for a more active holiday then why not consider Pulau Ubin? This is the most popular island when it comes to cycling. Lazarus Island has some of the most beautiful beaches around. By knowing what the islands are, where they are located and what they have to offer, you can be sure to make the most out of your vacation.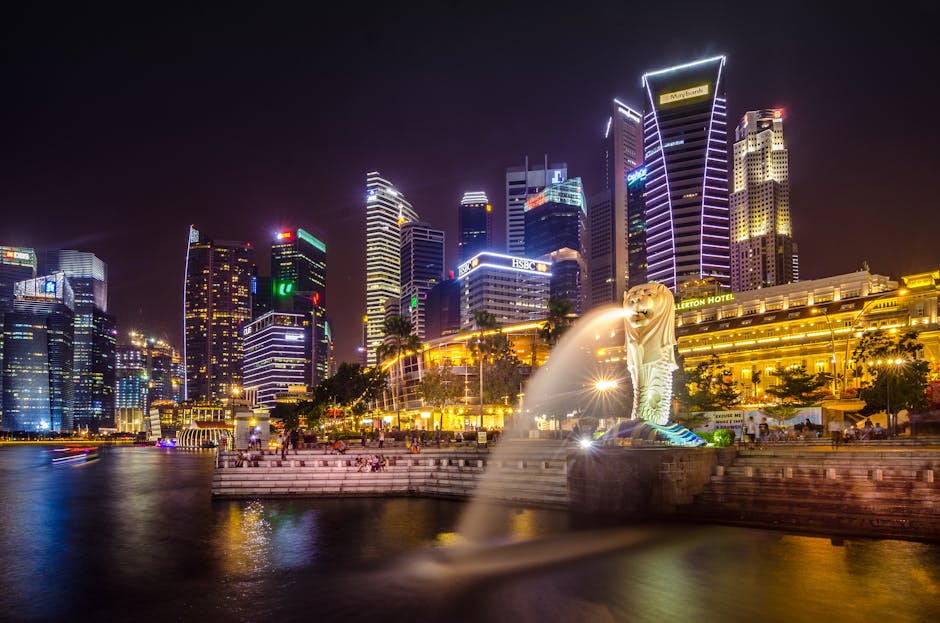 Singapore is Continually Growing
Sure, when you look at the size of it, Singapore doesn't look that big. That being said, it never stops growing. The borders of the country have been expanded by 25%. The most popular attractions include the East Coast Park and even the Marina Bay as well. They are built on reclaimed land only and this makes them very special indeed. Beach Road once faced a beach but now that's not the case at all, and the name often puzzles a lot of people. Telok Ayer Road can also be found in Chinatown and this was the first area to welcome immigrants when they stepped off the boat after a very long journey. You wouldn't have thought this when you arrive at the destination however, and this is one of the many reasons why Singapore is such a spectacular country indeed.
Lightning
If you are a storm chaser then you will be glad to know that Singapore has some of the highest lightning occurrences in the world. it is located along the equator and it is also very hot and humid as well. This alone makes it the perfect climate for thunderstorms and they often experience 168 thunderstorms a year. That's on average one every two days and they often happen in the afternoons. The problem is that they are often accompanied by monsoons, so you have to make sure that you are willing to put up with a lot of showers if you want to see them in the best light.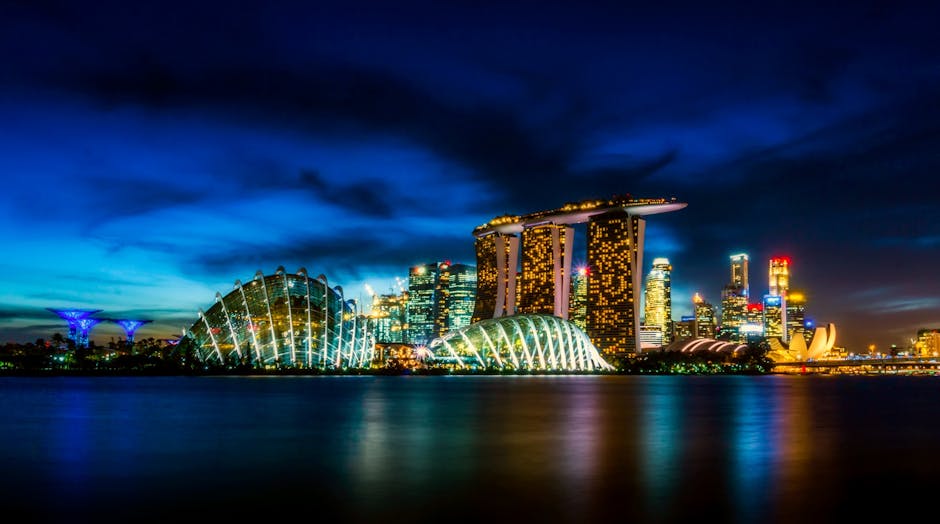 The Cooler Side
Singapore is usually very hot, but it is possible for it to get cold at night. The best thing about Singapore is that places are always trying to keep their customers nice and cool. At Christmas a lot of shopping malls pump fake snow around and you may even find that they have seriously cool air conditioning as well. This means that even though the country is very warm, you should never find it too hard to stay cool.
Malay
Singapore has a working language which is English, but the national language is actually Malay. This is a nod and an appreciation of the indigenous heritage that Singapore had before the British arrived in 1819. Only a very small amount of the population speak Malay in today's world but a lot of the people there are aware of certain Malay words. This is because they are aware of the unofficial language of the country. That being said, if you are travelling to Singapore, it is a very good idea for you to try and learn the odd phrase so that you can really make the most out of your time there.
A Lot of Singaporeans Live in Public Housing
When you look at certain parts of the world, you will see that public housing tends to be down to social welfare. The majority of those who live in Singapore live in high-rise blocks. 90% of Singaporeans own their own home and everyone there is very friendly. You will see this if you rent house in Singapore for family purposes. Of course, the best thing about these high-rise buildings is that it is very easy for you to get to know those who are in your local area and it is also very easy for you to get out there and make new friends.
Buildings have Limits
Singapore is home to a ton of skyscrapers and some of the apartment blocks are so tall you would not believe it. This is all done so that the space on the island can be maximised. To try and keep things under control, a lot of the buildings there have to keep to a limit and this is currently set at 280m. This is especially the case if a building is very close to a lot of traffic or a lot of people.
Singapore is Home to the Highest Alfresco Bar in the World
If you love to sit back and drink with a view then you will be glad to know that Singapore is home to the highest Alfresco bar in the whole world. There are so many rooftop establishments there and you can check in and check out with ease. The Altitude Bar lets you have a drink at 280m high. If you love craft beer then you will be glad to know that Level 33 have everything you need. This is a penthouse in Marina Bay and there are so many spots that give you a full view of the city. This makes it very easy for you to really take part in the local sightseeing opportunities. It also gives you a new-found appreciation for the area as well.
Singapore Noodles Don't Exist
You may have heard of Singapore noodles in the past, and you may have also heard of them being absolutely delicious as well. Singapore noodles are also known as being Vermicelli noodles and they are stir-fried with curry powder, vegetables, shrimp and more. Singapore noodles were actually invented in Hong Kong and that is why you can't find them there. If you want to satisfy your cravings then you can easily opt for Mee Goreng instead? You can't be afraid to try new things because you will be missing out on so much.
History
Singapore is one of the last, technically surviving city-states in the entire world. A city-state is a small country that only has a single city. Today there are so few political systems in the world so if you have a keen interest in this then you know that you will love travelling to this area to find out more about what it has to offer.
Singapore Loves Coca-Cola
Singapore's university was actually home to the very first "Hug Me" Coke machine. The soda machine would only dispense coca cola products and you need to give the machine a hug if you want to be able to use it. This is a great idea to say the least and it just goes to show what a wonderful city Singapore is and what it has to offer.
Singapore Opened up the Very First Night Zoo
If you want some interesting things to do when you are in Singapore then why not stop by the first-ever night-safari? When you look at regular safaris you will find that you can go around at any time you want and this is great if you want to see animals in their own natural environment. All animals are far more active in the dark so if you want to really make the most out of your trip then this is very easy for you to do. You can wander around the whole safari and in a very short space of time. This is also great if you want to take the kids with you as well and the whole thing is very child-friendly. You do need to make sure that you are taking into account the heat when you have kids. Take a bottle of water with you and always pack lots of sunscreen. It also helps to take some bug repellent as well as there does tend to be quite a lot of them around safari parks and in the busier places around Singapore.
So there are so many things that you need to know when you do take the trip to Singapore and when you do start on your journey you will soon see what there is to do and what there is to see as well. After all, Singapore is one of the most fantastic areas around and it is unlike any other country. There is also something for everyone as well, so it doesn't matter whether you want to explore, see the sights or even go on a relaxing getaway.
Have you travelled to Singapore? What surprised you about this fascinating country?
Collaborative Post