We're now into Week 3 of the Mark Warner Active Family Challenge. We're really enjoying it. We went cycling during Week 1 and flew a kite during Week 2.
This week the challenge is:
Get sporty – active family healthy competition (football, home sports day etc.)
Children with Hypoplastic Heart Syndrome, like Danny, are told not to take part in any competitive sports as they will tire easily. He also has to avoid contact sports due to his warfarin medication.
However, just because he cannot take part in a full 90 minute game of football does not mean he can't kick a ball about in the garden with his family. Danny's motto is,
"Half a heart, not half a life."
At the weekend, Dave had some DIY to do at Nanny's house. I packed a bag full of some of our garden games so I could entertain the kids in Nanny's garden while Dave got to work.
My kids love "races". In fact, every day they make up races…to the car, to the next lamp post etc. It's a great way to motivate them when we need to get somewhere!
At the beach, they will draw a "Start" and "Finish" line with a stick, in the garden, they use any of their garden toys as markers.
At the weekend, as well as running races, we did some fun races. We raced on our "monster feet". This is great for balance and co-ordination.
They love to be cheered on!
"Come on Caitlyn! Come on Danny!"
And the winner is:
Caitlyn!


With school Sports Day approaching, it's a good idea to practice at home, just so kids get to experience winning and losing in a safe environment. Mine rarely win anything in school races, but I want them to enjoy taking part.
Then we played Egg and Spoon Races. We did this at Easter too and gave the kids rosettes for taking part.
This race is great for balance and concentration.


You can see how they have used self differentiation. The oldest, Danny, has his hand behind his back, Rebecca has her spare hand out front and the youngest, Caitlyn ends up with her hand on her egg! The cheeky cheat!


Caitlyn is happy to have finished the race first. Danny is happy he managed it all the way with one hand behind his back.
Rebecca is happy to finish! If you don't own "Egg and Spoon toys, then do it the good, traditional way and use a boiled egg (or potato) and a spoon.
Then we played Skittles. This is best played on a smooth surface beach, but the patio path worked well too!
I love playing "Boules" on the beach too!
"Yes!" I think his t-shirt is very apt! #EPIC
Well done, Danny! This game was great as a cool down for Danny before playing more aerobic games again.
We played a spot of Badminton. Danny is at a fun age to play against now. We can finally get a little game going.


Ball (or shuttlecock even!) games require a lot of concentration-which don't make for very flattering photos!


Caitlyn is learning to hit the shuttlecock with the badminton racket.


We don't play with a net yet. We're just happy to hit the shuttlecock back and for. Again, we love to play Badminton on the beach.
When they are older, they can go the the Sports Centre to play Badminton as I used to. Their Great Grandparents, who are in their eighties still enjoy playing Badminton together, so it is a great family sport.

We then had a go of "Ping Pong"!


When the kids don't have a partner, they can practice bouncing the ball up and down.
Danny loves to play this. He's always trying to beat his last score.
Another great look of concentration!
For another rest break, Danny played a little golf. It is less strenuous than the aerobic games.
Isabelle looked on from her trike.
Then decided that she would like to join in too.
The kids also love having competitions on the swing set. They love to do front and back flips and compete to see who can do the best gymnastics.


They shout, "Watch this, Mummy!" and I never know what sight I will see!
We also love to play family cricket and rounders. Up until two years ago, we had tennis sets. However, they needed replacing and I'm ashamed to say that I haven't got round to it yet. So, I'm going to buy new adult and junior rackets ready for half term, as we can play in the garden, in the field and for free at the park Tennis Courts, as well as at the Sports Centre for a small fee. I love tennis and can't believe I have gone this long without playing it. I confess that I have no talent for it or any sport really, but I do like to take part for fun!
The kids used to ask me if I had won my races, such as Race for Life, each time I took part. They have learnt over the years that thousands take part and their Mummy does not care in the slightest what she comes…as long as she takes part. I think this example is the best I can give to them!
Have fun during your "Get Sporty" Challenge. For more inspiration visit the #MWActive Hashtag, Mark Warner Facebook Page and all the wonderful Active Family Blog Posts.

Next weeks challenge is:

Enjoy a splash about -active family in the water (swimming, watersports etc.)

Good luck and more importantly, have fun!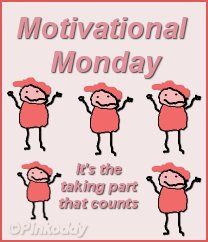 Don't forget to look at more photos in our Mark Warner Week 3 Get Sporty Google Plus Album and add me on Google Plus.