We are now into Week 2 of our Mark Warner Active Family Challenge. We really enjoyed Going for a Spin on our bikes last week.


This week's challenge is:



Active playtime – active family playing lively games and perhaps learning a new skill



Having four kids, we make sure we try to fit in active playtime, preferable outdoors, every day. It makes for a much happier house if we have all exercised and burnt off enough energy so we can sleep easily.
During the week, this may be a run around in the field or on the beach, a play in the park or a game of ball or a bounce on the trampoline in the garden.
At the weekend, we can spend more time keeping active. I love taking the kids to a variety of places, but all they really want to do is play. Therefore, I like to choose places that are fun and maybe educational but also offer a play experience for the children too. If there is no park or free play space at the attraction, then we try and stop at the park on the way home for the kids to have a run around- they love playing. I recently heard of "Park Hopping"- going to as many parks as you can in one day. We will have to try that!
Scolton Manor is a perfect day out for all the family. There is a traditional Victorian Country House , which we love to visit and look around, an interactive museum and an old steam train.
The sixty acres of woodland are put to good use in keeping families active. This is the location where me and the girls run Race for Life each year. It is also home to the Dragon's Run Minibeast Exercise Trail. We walk or jog with a buggy around the trail. The kids have to stop at every sign and wait for us. We then, as a family, take part in the activities on the sign, learning about mini beasts as we exercise. It is great fun, you may have to balance, hop, jump, hop or climb. There are also natural spaces to sit and rest which is very important when we're out for the day with Danny, due to his heart condition. We use this exercise trail all year round and the kids have fun every time.















There is a great play area towards the bottom of the park, with a wooden adventure play area, swings and slide – and lots of space to play! There are even children's climbing and scrambling walls, a maze, and other play features dotted around the park.
So once we had completed the exercise trail on Sunday, the kids got to enjoy their free active play.


We bought our kite with us as it looked like it was going to be a windy day. Typically, by the time we got got to Scolton Manor the wind had died down and the weather had settled into a calm day. However, with patience and perserverance, Danny managed to catch some wind and fly our kite.



It's amazing how much running about is involved in launching a kite. It was brilliant fun and we all looked forward to our turn, but Danny is definitely the main kite flyer in our family.



Izzy enjoyed running around and watching the bright, colourful kite in the sky too.
We're lucky to live opposite a field with plenty of strong coastal winds, so they often get a chance to fly their kite together. It's a great way of making friends with other children.
The beach is amazing for flying kites too. I love watching the Power Kiting down at Newgale.
It is such a pretty site to see a rainbow kite against a blue sky.
Caitlyn and Rebecca took their turn.
After the kids had enjoyed plenty of heart-raising activity it was time to have a little rest on the swings and slide.



What lovely faces my children pull!
They enjoyed the swings.
Who can go the highest?






Izzy did too. Whenever I asked her if she wanted to get out of the swing, she shouted, "Nooo!" and shook her head firmly. She's a baby who knows what she wants!
"Weeee!" Down the slide.
Danny played in the trees- another great facial expression!
Then they got to work building a bridge, a den and a swing. They like to make themselves at home wherever we go!
After a rest, it was time to get active again. The girls ran around playing ball.
Izzy loves playing ball. She is very social and often trys to join in games of football with the big kids in the park and field. Luckily, they laugh as a little baby runs after their ball! Last week they allowed her to be ball girl and she loved passing the ball back to them, bless her.
"Are you ready, Izzy?"
Kick!
No tackling allowed!
Teaching Izzy to throw the ball back and for.
Izzy waiting happily for her next turn.



Children learn to co-operate and take turns by playing games together.



Sometimes nature lends us to be more active- Caitlyn enjoyed chasing a butterfly.
Can you spot the Cabbage White?



It was a fun game. If she sat down to rest, the butterfly would fly up to her and flutter by her tempting her to chase again.



When the butterfly flew too far away from her, another child would join in for their leg of the butterfly race and then it would come back to Caitlyn again. Games with strangers. No words needed.
Then, what better way to rest than having a giggle with your sister?




Have you taken part in Active Playtime this week?
Have you been flying a kite in the sunshine or splashing in puddles in the rain?







Next weeks challenge is:



Get sporty – active family healthy competition (football, home sports day etc.)
I can't wait!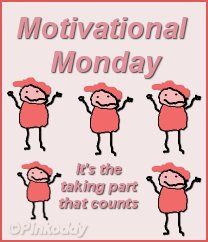 More photos of our Active Family Challenge here!